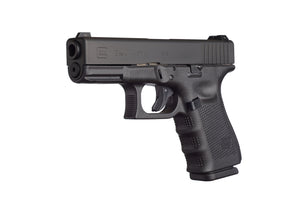 Executive CPL Class
Class Time: Personal booking, please contact us for appointment!
We offer a private Executive CPL / CCW Class "PLUS" for the more discrete individual or group. This is also the perfect class for a person looking for more individual "one on one" attention to defensive firearms training. In this class you will be introduced to many defensive training concepts on and off firing line regarding personal protection techniques. Taking this private class will gain you much more one on one personal firearms training than can possibly be done with a large class. You or your group will not need to have a deep knowledge and understanding of firearms training to join. We offer a full money back guarantee if not satisfied. We have a private range and classroom for one, two or a larger group.

We look forward to meeting your needs for individualized training for your CPL. Our instructors have over 28 years experience in law enforcement and firearms and are highly qualified to cater to you or your groups needs at each stage of the class.
The class is formatted to enable the individual or group to take a class with friends, co-workers and significant other. A quality lunch is provided on site on class day. Successful completion of this class will enable you to apply for your Concealed Pistol License.
The cost of the class is $300.00 per person and flexible appointments are made for each private class after class purchase is made.
You will need: